Our mission is to repair the homes of those devastated by loss and offer resources of healing.
"Pure and genuine religion in the sight of God the Father means caring for orphans and widows in their distress." James 1:27
And we've decided to to do just that. Losing a spouse is devastating and traumatic. It causes distress and can be an overwhelming phase of life that takes love, patience and time to overcome. But many can't overcome because they've lost the one person who was their helper, their life partner. Quickly, honey-do lists are no longer completed due to extenuating circumstances but life doesn't stop for any of us, even the widower. The bills begin to pile high but the leaky faucets, full gutters, broken pipes, can't get fixed. The home, must like the owner needs healing; Needs restoration and repair. And that's where the 127 Project comes in.
Through nomination and donations from our community of sponsors, the 127 Project commits to repair the broken parts of the home once shared that has become torn through life's circumstances. Our purpose is simple: to repair the homes of the widowed and abandoned and breath life into the structure that houses the love one needs for safety, security and hope. Through the 127 project we're able to restore the place that a family needs to thrive.
Families need homes, and that's why we believe in home.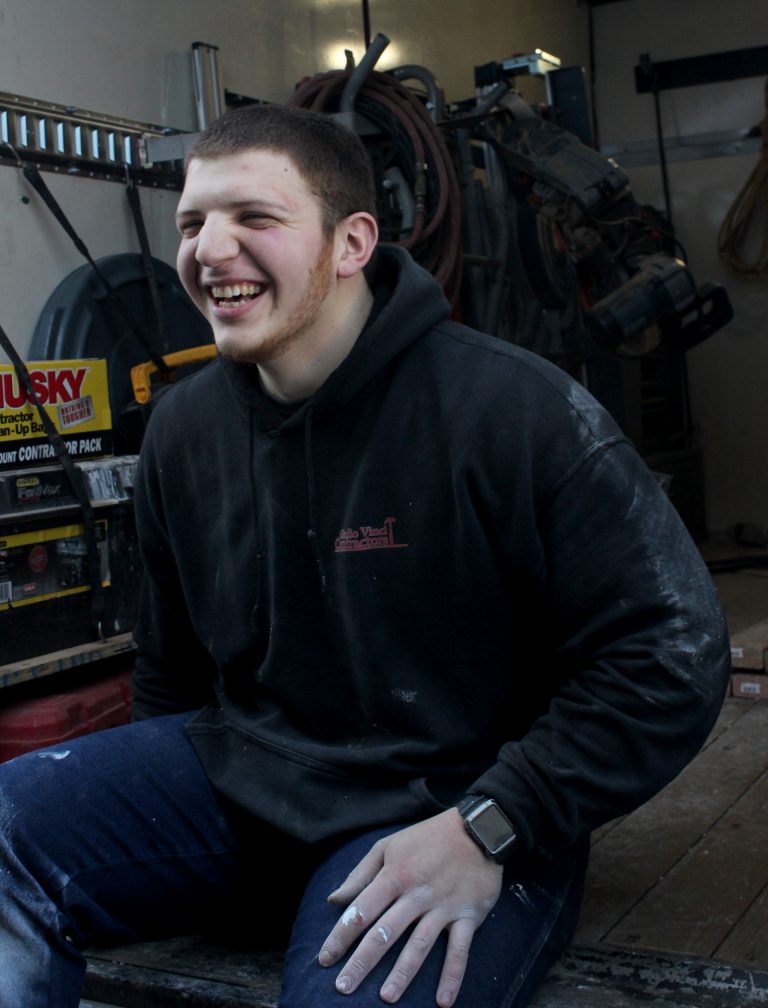 My father, Giulio Vinci, was a contractor. He was the owner and founder of Giulio Vinci Contractors. My dad came from Italy and became a citizen of the United States in 1975 when he was twenty-one years old and with a 5th grade education. But what he may have lacked in schooling he more than made up for in passion, morals, work ethic, and love for his family and people.
When I was 19 years old, my father passed quickly from a late diagnosis of liver cancer. He was diagnosed in June 2012 and passed December 8th of the same year. With his passing he left his business and I couldn't let that pass away too. I assumed ownership of his business, completed his projects, and worked with his clients to maintain the legacy and integrity he had taught me. Giulio Vinci contractors now belonged to me and so did his care and concern for others.
I watched my mother struggle with the pain of losing him. Although I could "fix" that, one of the benefits she had was that I could assume a lot of the typical home repairs and maintenance my father had. After a couple years of taking on these new roles I began to wonder how others did it. What did they do when the one who cared for the home, the "fixer", was no longer there.
And that's when the 127 Project was born. I know I can't take the pain of loss away, but I can show the love, care, and charity that is expected of me in the sight of God. I firmly believe if we all do what we can, we can change someone's world for the better so it's not so lonely and distressed. I know I can fix and build homes, my father taught me how. I also know I can help others, because God showed me how.